Parker's Minimalist 1st Birthday Party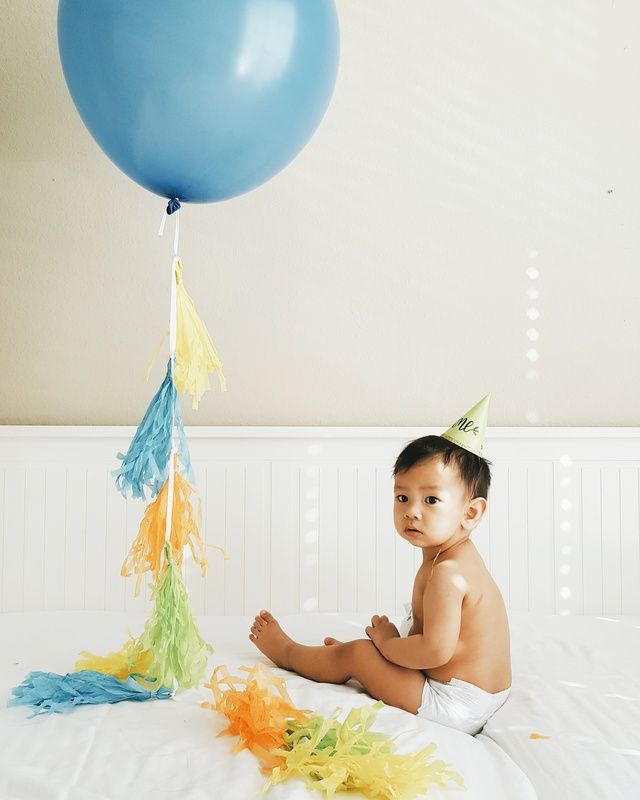 This past Sunday was Parker's party. The weather was beautiful and his party could not have turned out more perfect...just like the birthday boy.
For Parker's 1st birthday party, we wanted to be simple, intimate, and fun. I didn't want to get absorb into the planning process and forget the most important thing, which is spending quality time with my family and celebrate this bittersweet milestone.

We set out a modest budget with the focus on food (because my family are foodies,) so I didn't set a theme, and go with very affordable ready made party decor. Since becoming more of a minimalist, I have beginning to love very simple things. I find beauty in having more negative space... in other words, I like that things have room to breathe versus something that is overly crowded, or over the top. Because Parker won't remember this party and have no friend yet, we decided to host it at our humble 650 sqft home. We invited only my sisters and their spouse. That was it... simple and effortless.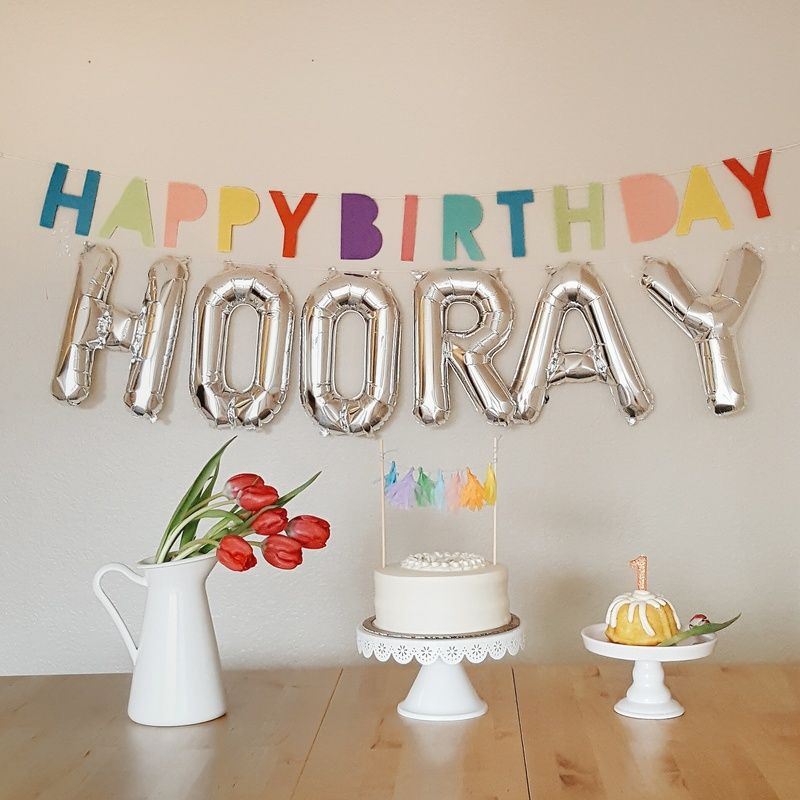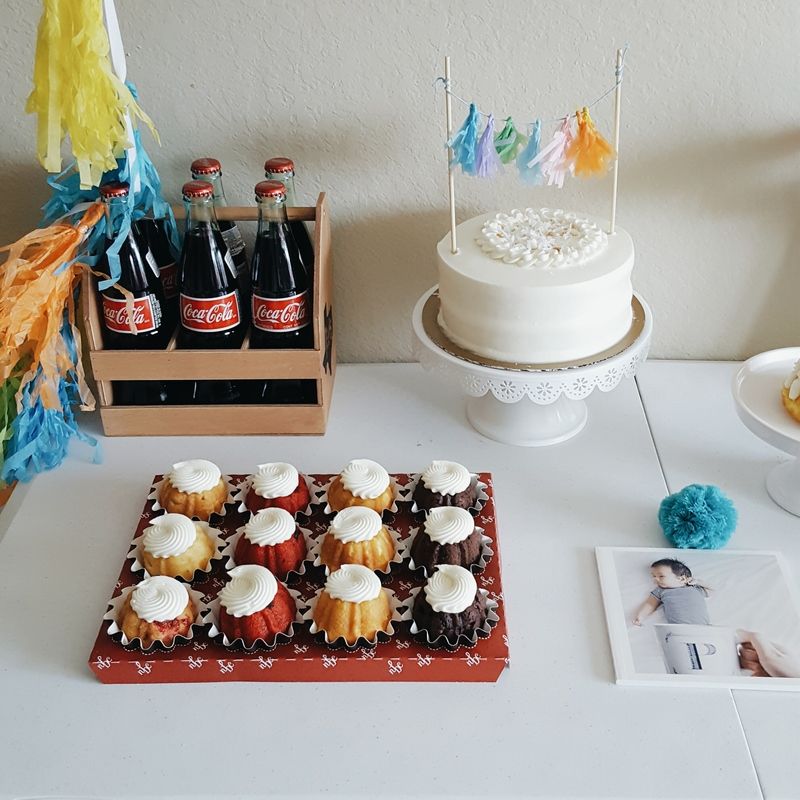 Thankfully, there are a lot of affordable yet beautiful options out there for party decor and all I have to do is add a little personal touch to them to make my vision come true. Honestly, because I didn't stress out about the little details, I ended up having so much fun.
My focus was being in the moment with my love ones. My sisters and brother in laws were treating yummy food while the kids just have so much fun playing with their uncles and aunts. Simple white balloons were blown up, thrown around, and drawn on.... and seriously? Felix has the best time of his life with those simple balloons.
Less stuffs really enhance the more of this party. We had more quality time, more laughter, more good food, more game time, and much more love! I still cannot believe that Parker is now a 1 year old boy... I'll just let that sink in a little bit, now that the party is over.... and oh yeah... Valentines Day is tomorrow. Do you have any plan?