Goodbye Christmas... hello 2017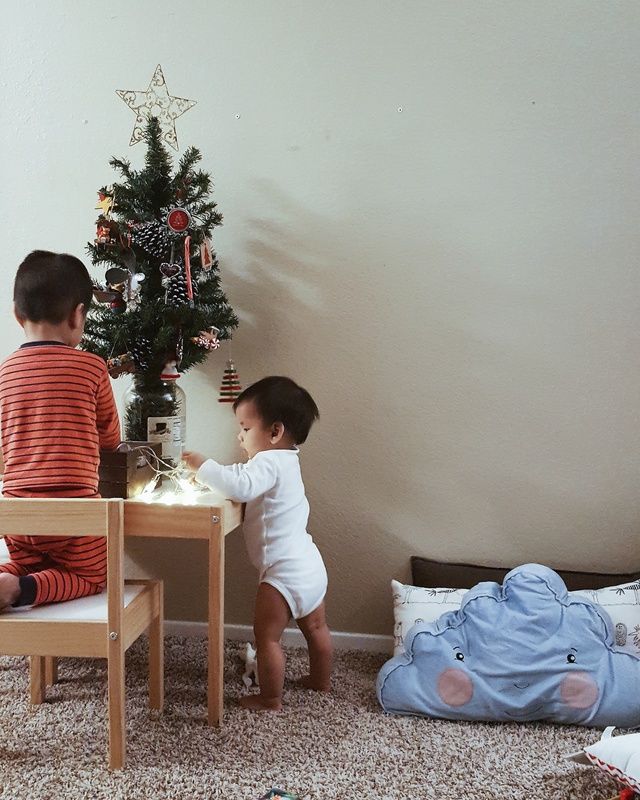 As I am sitting here trying to type a decent entry, my kids are roaming a round causing a mess with their new Christmas toys. This year, we didn't put up a big Christmas tree, instead I just reuse the top of my artificial tree from last year and let the kids decorate it with some wooden ornaments.
Like last year, we gathered at my middle sister and her husband's home. By we, I meant my family (all 4 of us) and my youngest sister and her fiance. Up until Christmas Eve's morning... I wasn't even excited about Christmas. That is so unlike me. For some odd reasons, I felt a lot of anxiety for the the New Year... 2017 is so scary for many personal reason, and I let it get to me.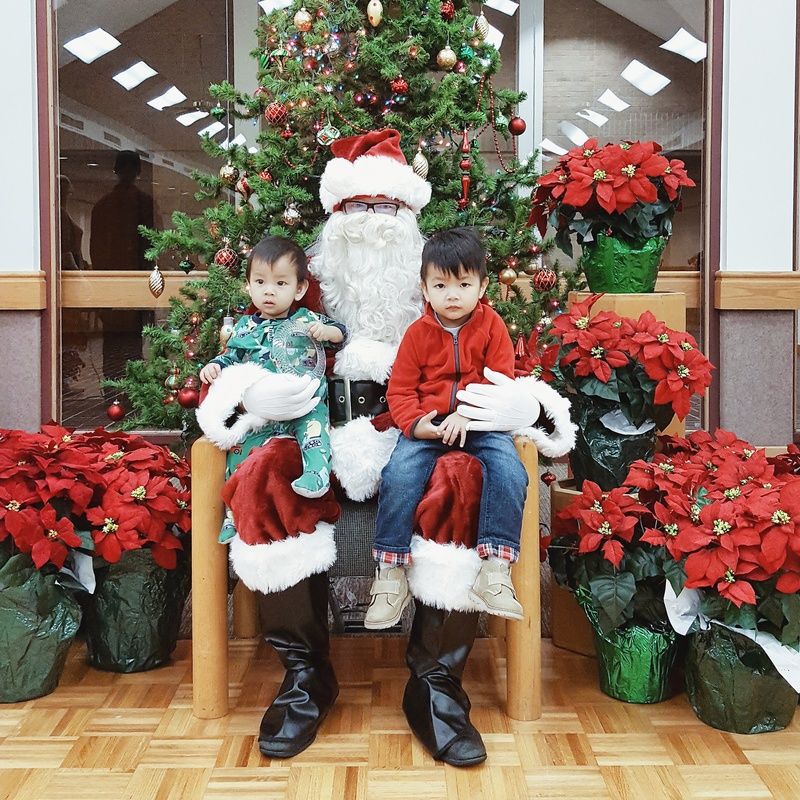 This year, there was no daily blasting of Christmas songs - no sing along in the car with the radio blasting - no hurry to buy presents - no rush to wrap them - you get the idea. I was convinced that I was doom to feel that awful feeling for the whole holiday weekend.
On the way to my sister's house (5 minutes away - I know- so lucky right?) my hubby and I even got into a argument over my grumpy mood. Nothing seems to cheer me up... or so I thought!
There must be Christmas magic because once I arrived and saw my both of my sisters cooking up yummy brunch for us and my brothers in law (1 soon to be) scooped up my kids and make them giggle and laugh... so much love... so much happiness... how my grumpy mood just vanished!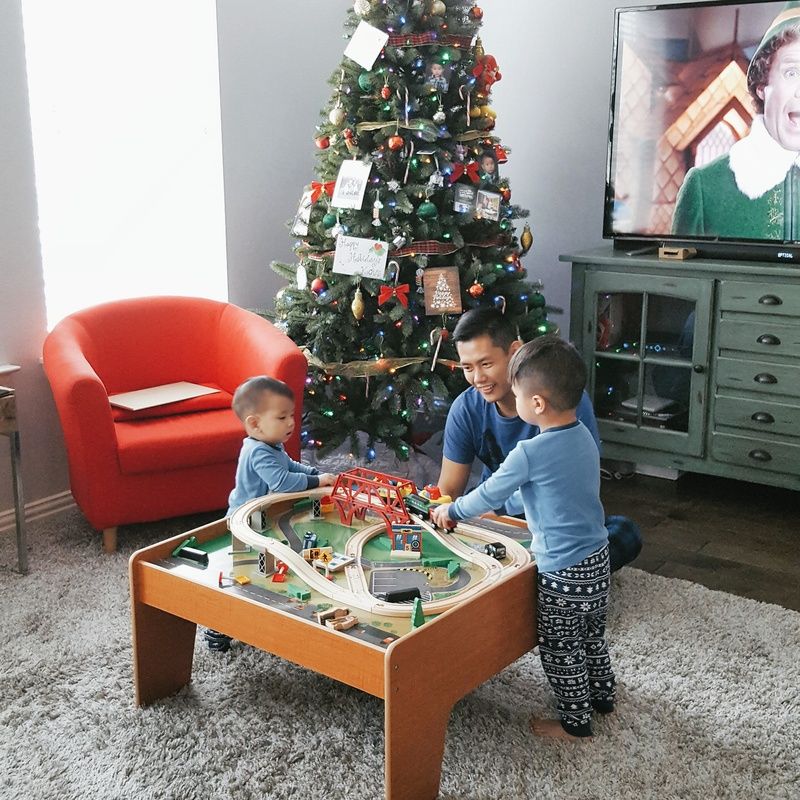 There were endless board games, delicious food, yummy drinks, quality time and laughter. It has to be one of my best Christmas ever.
This is Parker's first Christmas, and unlike last year my youngest sister and her fiance didn't have to travel back to San Francisco. This is an especially special Christmas because for the first time ever, all of the Nguyen ( or ex-Nguyen) sisters live in the same State... no scratch that... we are living within 45 minutes drive from each other. We prayed for this just about 2 years ago and we couldn't believe how we get our prayers answered so quickly.
We are now praying for all of the stars to align for my parents to move down in the next 2 years as well. The wheels are rolling and 2 years is not too long at all (especially with kids.) My sisters and I, now than ever, know how amazing it is to have family around. Two out of three are married and my youngest will join that club next year.
How can I experience so many blessings in my life and yet still feel moody and down at times. I chalked it up to the lack of energy. I feel stretched thin - mental and physical exhaustion. I let myself leaned on my family finally and just let it all go. My sisters let me relaxed, feed me, and expect nothing from me. Leave it to my family to make me feel rejuvenate again. I need to let people help me more often... maybe even up to making new friends for once.
This Christmas, I embrace the power of acceptance. I need not to prove that I can do it all... I hope to accept help more graciously. After all they did say "it takes a village."
Being a mom is hard you guys! You are not less strong, less independent, or less amazing even when you accept helps.
Do it all... just not at the same time. Merry Christmas and a blessed New Year!